From Kalispell, Montana: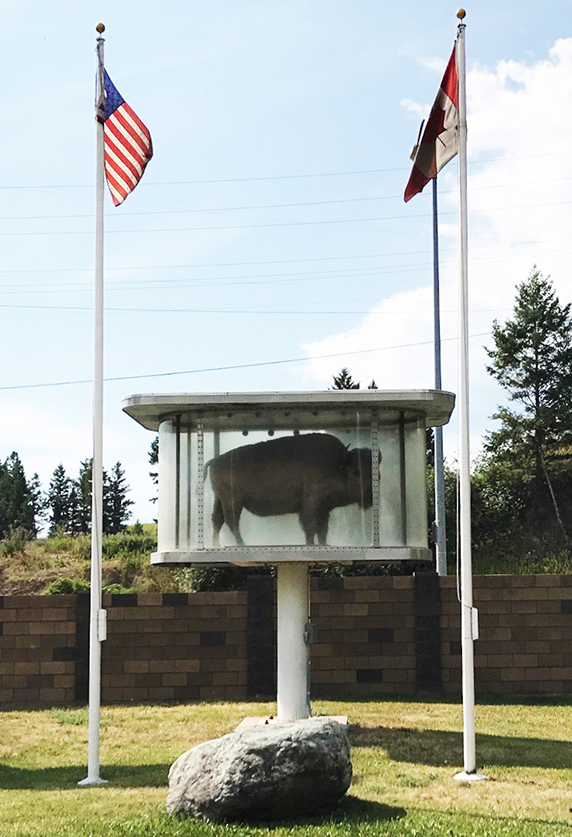 Buffalo in a Box.
We mistakenly booked a room in a trailer park.
It was well worth it for this guy.
From Catskill, New York: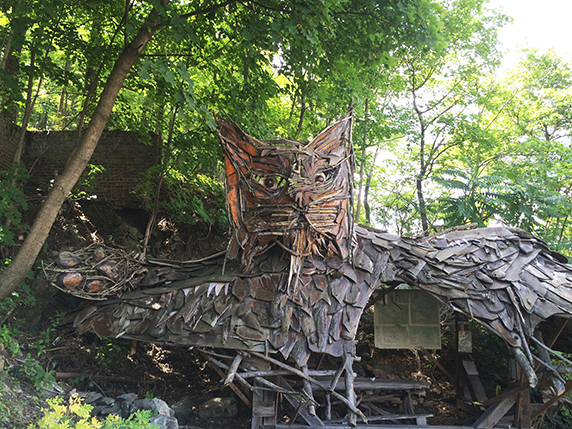 The Catamount Peoples Museum.
Loving hands at home.
From Malta, Montana: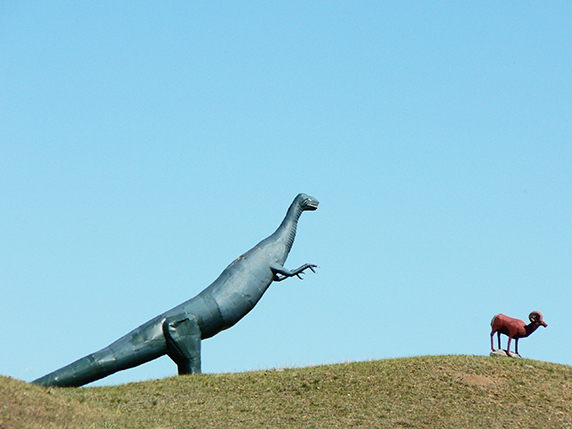 Dinosaur Park.
Some confusion with the timing of the species, but has it's charm.